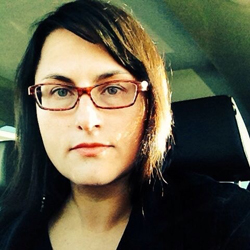 Find a Life Coach in Calgary with Santé Active
Alina is a Life Coach in Calgary and she was born and lived in Romania for 21 years. She was 14 years old when the Communism Era came to an end. Growing up with no electricity or hot water, little to no food, also with no access to information, during the years she has learned to appreciate and be grateful for anything and anyone that is part of her life. No matter what Alina has been through in her life, she always kept a positive attitude, a smile on her face and has been embracing whatever has been coming her way. 
Along with her parents and two siblings, Alina immigrated to Canada in 1997 and after living in Toronto for 6 years, she relocated to Calgary. She worked in the administrative and finance fields for many years; however, her passion has always been to help, inspire and motivate others. Having said that, Alina becomes a Certified Coach Practitioner through the Certified Coaches Federation.
For the past few years, Alina has helped many people by listening and talking to them, as well as making a positive difference in their lives. Based on her life experiences, her vision is to inspire and motivate as many individuals as she can.
Alina loves spending time with her three children and husband, being out in nature, traveling, learning new things and meeting new people, listening to their stories and sharing hers. 
How Can Alina Help You as a Life Coach?
First and foremost, Alina offers FREE 30-minute initial consultation sessions. During the initial consultation, you can find out if her services fit your needs and if working together is something you are comfortable with and open to. You can talk to her about what you need help with and what you are hoping and expecting to take away from these sessions. Based on that information, she can come up with a plan that will cover both your short and long-term goals. You will be working with her one-on-one and she will be guiding, supporting and providing you with the right tools in order to achieve your goals. 
"We are the only ones responsible for our own feelings, thoughts and the direction we want to go in life. We are the main drivers of our life's vehicle." Alina Novacut
Contact Santé Active for a Life Coach in Calgary
1-888-923-2448