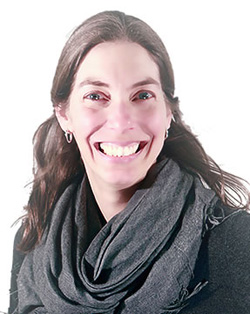 For BodyARt at your workplace or private BodyARt classes in Montreal
Julie is a BodyART instructor. She is from the 2nd cohort of BodyART instructors in Quebec and is passionate about training and exercising. Over the last 20 years, she has always exercised and participated in various classes, from step to kickboxing, intervalls training to zumba. She likes some more than others but she tried them all! When not in the studio training, Julie is passionate about many things: she's been self-employed in real estate for the last 20 years as well as being a community radio columnist, she travels, she enjoys cooking and spending time with her family. Loving the outdoors and physical activities, Julie is currently completing a group exercise training class with ANIE Montreal. Her motivation for the well-being and Health in general make her an instructor of choice.
Do what you love, love what you do! 
Contact Santé Active
1-888-923-2448