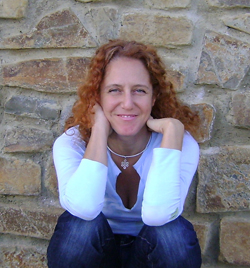 Are you looking for an In-home or a corporate mindfulness class in Toronto?
Marta offers in-home and corporate mindfulness class in Toronto. She can help employees of your organisation to reduce their stress.  She is also available to teach a mindfulness class at your home. I am a certified Mindfulness trainer and coach in Mindfulness working in both the corporate and public sectors for the past 20 years. After completing a Master's Degree in Psychology, She studied Mindfulness-Based Stress Reduction Program with the internationally renowned teacher of mindfulness Jon Kabat-Zinn.
She has lead classes and retreats in meditation and mindfulness and have worked in Italy, Costa Rica, Guatemala, Panama and now in Canada. 
A large part of her practice has been to pioneer the introduction of mindfulness training programs in stress reduction in the corporate environment in Central America. Many of her clients have been large corporations such as Coca-Cola and Volkswagen and she has helped them by teaching risk management of stress in the workplace and using evaluation and monitoring techniques in compliance with European Union Standards and Best Practices.  
She is currently studying at the University of Toronto to obtain my Applied Mindfulness Specialist Certification and at the University of Aberdeen for a Master Degree in Mindfulness.
Her classes are useful for those people who need to increase their level of happiness and joy. The mindfulness program is an experiential intervention for people to develop a different relationship with stress and bad emotions. A typical class includes sitting meditation, walking meditation, mindful eating, body scan, gentle movements and body-mind awareness exercises. 
For a corporate or in-home mindfulness class in Toronto
Contact Santé Active 1-888-923-2448