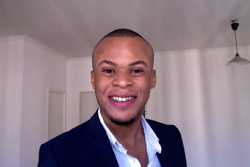 Are you looking for a caregiver at your home in the Ottawa or Gatineau?
Azaria is a well-accomplished individual with academic honors.
With a certificate of personal support worker, a Bachelor In Nursing and first year completion in Masters of Physiotherapy, Azaria has been a healthcare professional for the past 8 years.
Currently practicing as a health care aid as well as nurse and an assistant physiotherapist, , this young vibrant and dynamic professional proves that with continuous effort, authenticity and will power, anything is achievable.
Typical duties include
Taking care of someone who has a chronic illness or disease.
Managing medications or talk to doctors and nurses on someone's behalf.
Helping to bathe or dress someone who is frail or disabled
Taking care of household chores, meals, or bills for someone who cannot do these things alone.
With an increasingly aging population in all developed societies, the role of caregiver has been increasingly recognized as an important one, both functionally and economically. Many organizations, which provide support for persons with disabilities, have developed various forms of support for cares as well.
Contact Santé Active
1-888-923-2448