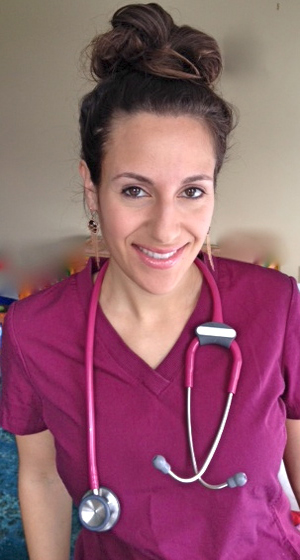 Tanya began her career in nursing after completing her Emergency Medical Technician training at UCLA, and once she finished her medical assistance certification at the Sanford Brown Institute of Manhattan, New York. Tanya's thirst for increased knowledge and education in the health sector moved her to apply for nursing school in her hometown of Montreal, Quebec.
While still in nursing school, Tanya worked at the Yaldei summer camp for special children.  At Camp Yaldei, Tanya learned how to assess, treat, communicate and even play with all sorts of different children, with many different diagnoses and health needs. Once Tanya graduated nursing school, she worked as an obstetrical nurse helping mothers through the difficult and momentous occasion of labor and delivery.  During this time, Tanya recognized the need for better education of pregnant mothers in order the give them and their infants their best chance at a healthy pregnancy and a healthy baby.  As a result, Tanya began teaching parents both preconception health classes and in-depth prenatal courses that focused on pregnancy health, smart and healthy lifestyle choices and the empowerment of each woman during labor by providing her with the knowledge of the labor process,  as well as each mother's rights ad choices as a patient.
Eventually this led to Tanya's nursing agency of professional nurse health coaches to educate, empower and inspire each individual to live their best, healthiest life throughout each stage of development they are in. Now Tanya is a Quebec registered nurse, completing her Bachelor's degree in Nursing. 
Save Time for your Health Care Services with a Nurse at your Home or at your Workplace in Montreal
Contact 1-888-923-2448