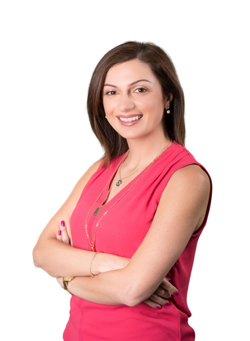 If you are looking for a Nutritionist in Laval or Montreal
Celine is a fully bilingual registered dietitian and a member of the l'ordre professionnel des diététistes du Quebec. She also holds a master's degree in human nutrition from McGill University. Celine works primarily in the prevention and treatment of chronic diseases such as diabetes and heart problems.
She also works with couples suffering from infertility and helps in the management of conditions such as polycystic ovary syndrome. She is a motivational interviewing expert and target sustainable and lifelong health and nutrition behaviors. Moreover, Celine is a blogger and a speaker and has animated several conferences as part of the wellness employee program. 
Contact Santé Active we can help you find your nutritionist
1-888-923-2448