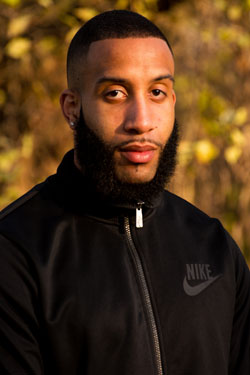 We can help you find the best personal trainer for you in Ottawa or Gatineau 
Save time we can help you find the best personal trainer for your needs in Ottawa and Gatineau.  Let us introduce to Daniel one of our trainers in your region.
Daniel is an experienced CSEP-CPT personal trainer.  His objective as a trainer is to connect with his clients on a personal basis to find a way to help them with their goals and achieve success through a holistic approach.  Daniel's fitness lifestyle started while he was playing sports during his upbringing. His philosophy expanded when he was more interested in the body, it's mechanics and how everything works. From this interest, he started reading many books on nutrition, sports-related fitness training and also psychology to better understand all aspects of wellness. 
As a graduate of Fitness and Health Promotion at Algonquin College in Ottawa, Daniel gained valuable knowledge, resources, and skills to provide his clients with a well-rounded trainer. Daniel has had a passion for fitness and wants to bring that passion to every client that he will come across. Fitness is a lifestyle, it is Daniel's life, he is willing to work with anyone who wants to pursue a happier, healthier living. 
Save time finding your personal trainer in Ottawa or Gatineau
Contact Santé Active 1-888-923-2448