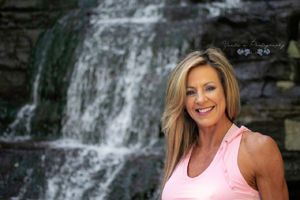 Save time finding your personal trainer in Ottawa or Gatineau
If you are looking for a personal trainer in Ottawa or Gatineau we can help you to save time.  We will find you the best trainer for your needs.  Let us introduce you to Karolyne one of our fitness trainers in your area.
Karolyne is a bilingual trainer and group fitness instructor that has always been passionate about health. Her objective is to work with clients closely to achieve balance in lifestyle and to reach SMART (specific, measurable, attainable, realistic and timely) fitness goals. She creates individualized exercise plans that include cardio, strength, endurance, balance, and flexibility. She can adapt exercises accordingly for injuries. She transfers her passion to her clients; her client's success becomes her success. She is very knowledgeable in anatomy, physiology, and nutrition. She strives to motivate clients to sustain their interest in the exercises for persistent and constant workouts.
Fitness and Health Promotion Diploma
Registered Yoga Teacher
First Aid and CPR with AED training
Pole Fitness Instructor
Personal Trainer
Fitness Instructor
Dance Instructor
We can help you find your personal trainer in Ottawa or Gatineau
Contact Santé Active 1-888-923-2448