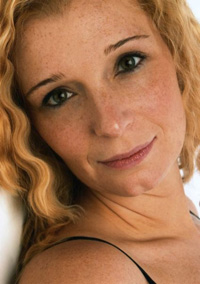 Michelle  is a certified professional co-active coach (CPCC) since 2009.  She started her training at the Coaches Training institute in 2007.  Her life experiences bring a unique understanding to health, exercise, personal growth, relationship and boundary building, family dynamics, and overcoming chronic illness and addictions.
A co-active coach is a relationship built between two people (coach and client), with the common goal of uncovering the client's underlying habits, beliefs and values.  They work together to help support the client to achieve the lifestyle they are most fulfilled in.

A health coach can help you uncover belief patterns and habits that have led you to where you are today.  Once uncovered, you can make the choices you want to help you live your life as happily and healthily as is possible.  

Imagine being able to dramatically help yourself stop smoking, exercise more, eat healthier and reduce stress, not to mention living a more balanced and fulfilled life.  Using a health coach can ensure your success in these areas.
I believe that the body and mind are linked and that the body will manifest negative beliefs as pain or illness.  Uncovering those belief patterns and doing the hard work to change those beliefs are what has helped me to overcome chronic illness (Crohn's disease) over 8 years ago, after having it for 13.  Since then I've been working closer and closer with my mind and body to achieve the best results for me on a physical, mental and spiritual plain.  Each person's path is unique and different and it is a pleasure to help uncover what that path is for each person.
Contact  Santé Active for a Life Coach at your home or workplace
1-888-923-2448