Corporate Yoga and Meditation for Employees Montreal - Yoga Teacher Tanya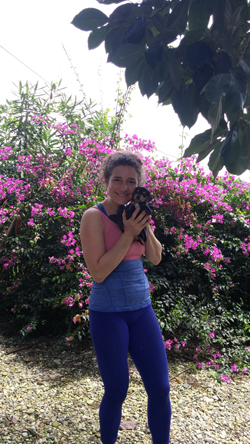 We deliver corporate Yoga and meditation classes in Montreal 
Our team of yoga instructors in Montreal can teach corporate yoga and meditation to your employees.  Let Santé Active introduce you to Tanya one of our yoga instructors in Montreal.
Why is Yoga part of my life? Because I am not a machine, I am a living Organism that needs care and nurturing. My name is Tanya and Yoga has been part of my life for 13 years and I have taught Yoga for 6 years.
I have studied Hatha Yoga, which helps me to remember my breath in all situations. Anusara Yoga which helps me to build strength and flexibility with good alignment and Ashtanga Primary Series which brings me back to discipline and concentration. Yoga brings me back to my center in which I am; I am that; everything and nothing. 
Through Yoga, I hope to remind others of a true sense of relaxation and well being.
Namaste Tanya
We bring yoga and meditation to your workplace
Contact Santé Active 1-888-923-2448