Corporate Yoga and Meditation Montreal and Laval - Sara Yoga Instructor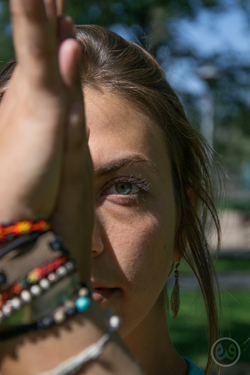 We deliver corporate yoga & private yoga in Laval and Montreal 
Are you looking for a yoga instructor in Laval or Montreal for corporate yoga or private yoga lessons? Let us know as we have a team of yoga instructors in Greater Montreal,  Let us introduce you to Sara one of our yoga instructor in Laval and Montreal.
With a creative and curious nature, Sara has always been searching for new adventures and experiences in order to live life to the fullest! After exploring circus, dance, arts of movement and music Sara has finally found her life passion Yoga!
She learned how to stay balanced mentally and physically through her personal journey, practice, workshops, and lessons. After her training with Ashtanga Montreal and specialization of the art of assisting with Baron Baptiste, she has decided to follow her instinct and teach others.  Her new passion is now sharing sensorial awareness with her yoga and practice.
Get corporate yoga for your employees or in-home yoga in Laval or Montreal
Contact Santé Active 1-888-923-2448