Personal Trainer Laval & North Shore - Valérie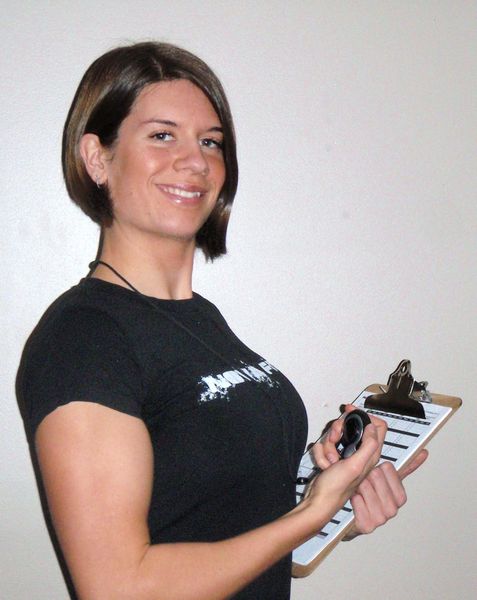 Save time and find a personal trainer in Laval
Do you want to loose weight? To get in shape? To get prepared for a competition? To simply feel good? To increase your self-esteem? To increase your cardiovascular endurance or muscle mass?
Hi, my name is Valerie and I'm a personal trainer in Laval. I believe that anybody who wants to get a personal trainer should take time to evaluate the trainer's experience in the business to see if it fits their needs. Here is a short description of myself as well as a list of the experience I've built throughout the years:
BRIEF PRESENTATION:
I am passionate for fitness and everything that surrounds it. This is why I have chosen to devote myself to spreading my knowledge about well-being, nutrition and exercise.
I am extremely task-oriented, this is why I make sure that my programs/trainings are very efficient in order to obtain a maximum of results;
I am very focused on the individual, which means that I love working with someone one-on-one to give him/her my 110% and support him or her all the way through the journey of attaining the fitness goals that are pursued;
I am a very adaptable person and I am used to working with customers of all ages.
PROFESSIONAL EXPERIENCE :
Personal trainer since 2005 in Laval

Fitness instructor for many types of classes including Pilates (swiss ball and on floor), Tae-Bo, Stretching, Aerobics, Kickboxing, Circuit and Cross-fit

Sports and Recreation instructor for students (primary and highschool)

Basketball Coach

Fitness and Aquaform Instructor for a 50 years and over clientele 
QUALIFICATIONS
Fitness Instructor Specialist Certification (FIS), Can Fit Pro;
Nutrition and Wellness Specialist (NWS), Can Fit Pro;
Personal Trainer Certification (PTS), Can Fit Pro;
First aid course, RCR level C+ A + DEA, 45h (valid);
Degree in Naturotherapy (ONQ)
Contact Santé Active
1-888-923-2448