Personal Trainer Calgary - Sharareh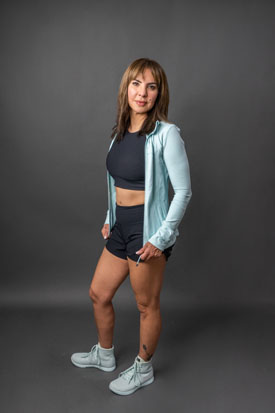 Personal trainer near you in Calgary
We have a team of personal trainers in Calgary. No matter where you workout at home, at a park nearby, or in your condo gym-it doesn't matter. Our Calgary fitness trainers will help you get fit. Our Calgary fitness trainers will help you get fit. Sharareh is one of Santé Active's personal trainers in Calgary who will help you to get fit.    
In 2005 I weighed in at around 200 pounds, and I was not happy with myself. I was always out of breath; I could not be as active as I wanted to. So, I decided to ask for help and began working with a personal trainer and a nutritionist. This is the main reason I got my personal trainer certification and became a nutritionist too. I am a certified master coach with ISSA and have almost 17 years of experience.
Over this time, I have been able to adapt and learn how to help clients achieve their goals better. Helping more people reach their health goals is a really big driving force for me and gives me the determination I need to be the best Personal Trainer I can be for my clients. I love my job and that is the key to being successful.
For a personal trainer in Calgary
Contact Santé Active 1-888-923-2448