Personal Trainer et Kinesiologist Laval and North Shore - Gilles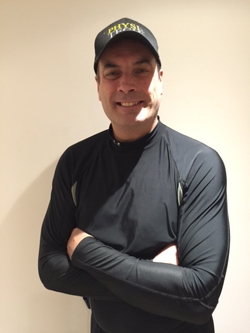 For a Personal Trainer and Kinesiologist in Laval and North Shore 
Let me introduce myself.  I am offering my services as a practitioner in global health. I have twenty five years of experience in this practice.
I have obtained certifications in Target Training, Postural Rehabilitation as well as in Kinesiology. I have completed a course in Osteopathy which has given me the ability to treat and train effictively my clients in their quest for good health and well-being.
During my years of practice, I have helped my clients with their concerns over health and in search of physical performance in various contexts.  I can help athletes in search of optimal performance, clients dealing with a variety of physical issues such as chronic pain, and people who want to maintain good physical health.
Enhanced by all these years of practice, research and simple observation, I have had the opportunity to share my knowledge on different subjects related to health matters, and collaborate with practitioners in their effort to treat their clients/patients. I have also animated group classes for twelve years.
It would be my pleasure to meet with you and discuss the matters that are important for you; your objectives in health and well-being. I would be available for you to explain the different approaches that I can offer, considering your particular needs and conditions.
Contact Santé Active
1-888-923-2448