Kinesiologist and Personal Trainer Montreal - Jules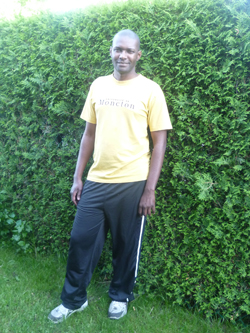 Save time and find a kinesiologist & personal trainer in Montreal
We have a team of personal trainers and kinesiologists in Montreal.  We can help you to save time finding the right trainers for your needs.  Let Santé Active introduce you to Jules one of our trainers Kinesiologist. I would like to submit my candidacy to you and becoming your next personal trainer in Montreal. I am completing my master in program Evaluation and already hold a B.Sc in Kinésiology from Université of Moncton.
During my studies in program evaluation and in Kinesiology, I acquired the skills necessary to carry out different programs assessments. Indeed, I believe that every individual should be treated with respect, dignity, and compassion. I am punctual, dependable and believe in people-centered need.
I would be pleased to work with you as a personal trainer in order to achieve your goals. Let me work for you!
if you are looking for a personal trainer or kinesiologist in Montreal
Contact Santé Active 1-888-923-2448