Personal Trainer and Kinesiologist Richmond Hill and Markham - Smantha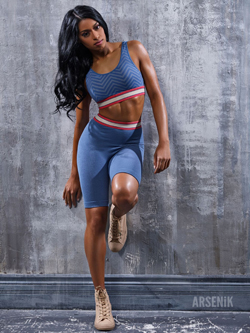 In-home and corporate personal trainer in Markham and Richmond Hill
We offer corporate fitness and in-home fitness and if you are looking for a personal trainer to train you at your home or a fitness instructor for your corporate fitness program in Markham or Richmond Hill contact us we have a team of trainers.  Let us introduce you to Smantha one of our team members.
Smantha is an award-winning, published, Canadian Gold Standard Certified Personal Trainer. She specializes in full-body transformations & body re-composition (fat loss, toning, muscle building, functional and mobility training). 
She has over 7+ years of training experience, B.A. Specialized Honours in Kinesiology and uses science and evidence-based protocols to help her clients. Her approach is effective, experienced and enthusiastic! 
She was also named one of the top 100 Canadian Fitness Females by "Inside Fitness Magazine" for 2018 and is a regional level bikini competitor. She has helped over hundreds of clients of all age groups and fitness levels in the past 7 years change their lifestyle and hope to help many more!

For an In-home or corporate personal trainer in Markham and Richmond Hill

Contact Santé Active 1-888-923-2448