Corporate Yoga and Private Yoga Toronto - Susanna Yoga Instructor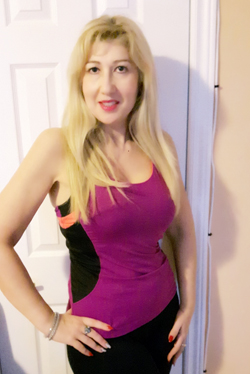 Find a yoga teacher in Toronto for corporate yoga or private yoga lessons 
Are you looking for a yoga instructor in Toronto for your corporate yoga or private yoga lessons? Let us introduce you to Susanna our yoga instructor in Toronto.
She has graduated from Awaken Love Yoga Training and it made her not only a better teacher, it made her a better person.  She is here to serve those who need/want to get connected with their body and soul.  With happiness and motivation, She will give people tools to change their lives/situations so they can become stronger in mind and body.
Her yoga class is a fusion of Kundalini, Hatha, Vinyasa Flow and Deep Relaxation technique.  She specializes in yoga for seniors, pre-natal and post-natal yoga, restorative yoga and reiki.
Namaste 
If you are looking for corporate yoga or in-home private yoga in Toronto
Contact Santé Active 1-888-923-2448