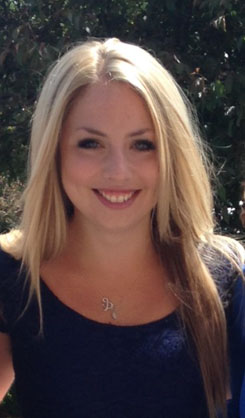 Save time and find a kinesiologist & personal trainer in Ottawa & Gatineau
If you are looking for a personal trainer and kinesiologist in Ottawa or Gatineau let us introduce you to Chelsey one of our trainers in your region.
Chelsey has an extensive background working in the health and fitness industry. Chelsey's passion for fitness started young, as she grew up as a competitive dancer. Chelsey studied and taught dance for numerous years. She then continued to pursue her interest in human movement and exercise through her studies at the University of Regina.  Chelsey graduated with a Bachelor of Kinesiology in 2010. 
Since graduating, Chelsey has worked in many areas of the fitness industry, including but not limited to both personal and team training, physiological testing and training, and physical and mental rehabilitation. She is a Certified Personal Trainer through the Canadian Society of Exercise Physiology,  a Professional Member of the Ontario Kinesiology Association and a Registered Kinesiologist with the College of Kinesiologists of Ontario.  
Chelsey has extensive knowledge and experience in endurance training, TRX training, Kettlebell training, in addition to having a strong nutritional background. Chelsey strongly believes in creating the safest and most effective programs for her clients, keeping in mind injury prevention and functional strength is key to increasing one's overall quality of life. Chelsey follows the CSEP-PATH guidelines for in-depth safe and effective physical assessments. Chelsey also has an extensive knowledge in physical rehabilitation; focusing on increasing functional abilities, preparation for surgical intervention, and return to activities of daily living and sport. 
Chelsey strongly believes in the value of physical activity and feels that through education and goal setting she can help her clients to achieve their lifestyle goals. 
For the service of a personal trainer and kinesiologist in Ottawa or Gatineau
Contact Santé Active 1-888-923-2448