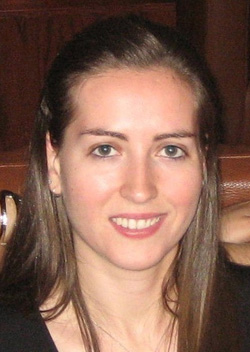 In-Home chiropractor in Toronto
If you are looking for an in-home chiropractor in Toronto let us introduce you to Elizabeth.  Dr. Angelevski started her education at McMaster University, where she graduated with a Bachelor of Science (Honours) in Kinesiology. Her interest in the workings of the human body and mind, as well as in movement and rehabilitation, brought her to the Canadian Memorial Chiropractic College (CMCC), the world renowned leader in evidence-based chiropractic education. After 4 years of intense study, she graduated with a Doctor of Chiropractic (DC) degree in 2009. 
Dr. Angelevski continually seeks to further her knowledge and better her skills. She returned to McMaster University to complete the Contemporary Medical Acupuncture program and has completed post-graduate training in Custom Orthotic Therapy. Her interest in fitness and sports led her to pursue further education in the prevention of running injuries, with a focus on lower limb biomechanics and proper training principles. She has also completed a certificate program in Advanced Clinical Anatomy.
Dr. Angelevski has a keen professional interest in helping patients achieve optimal health and well-being. She is dedicated to improving their quality of life through treatment programs that are specifically designed for each patient. This includes the prescription of therapeutic exercises and stretches, nutritional and lifestyle counseling, and rehabilitation and injury prevention strategies. Dr. Angelevski strongly believes that education is an essential component. Therefore, each patient will be guided to effectively manage and prevent his or her condition from recurring. 
If you are looking for an in-home chiropractor in Toronto or 
Vaughan
Contact Santé Active 1-888-923-2448