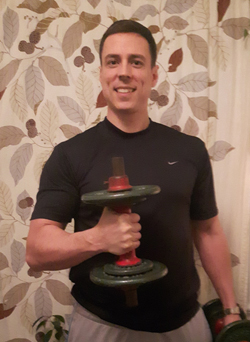 For in-home personal training or corporate fitness in Montreal and West Island
With a degree in kinesiology from McGill University (2005), and over 10 years of fitness instruction (Tai Chi, Gymnastics, Motor Skills, etc.), personal training and exercise know-how (running, judo, etc.), I can help you reach your goal of a fitter, more energetic, and healthier physique. Whether it be weights at the gym or home, elastics, exercise ball or anything else you have to work – even just your body! – It's absolutely possible!
I specialize in combining bodyweight, compound exercises for maximum functionality, balance, and coordination – but I can work with whatever you are interested in. With a total approach of exercise, rest, nutrition and a good mindset, I can help you reach your goals.
Contact Santé Active
1-888-923-2448