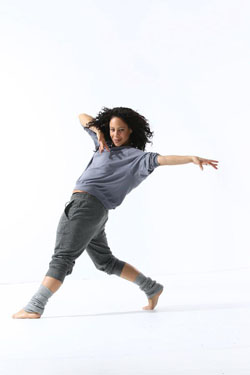 For Zumba Classes at your Workplace or Private Group Classes in Montreal
Andrea started dancing almost as soon as she could walk, she began her professional dance career at the age of 14yrs and received her dance training in Montreal ,Toronto and the U.S. She  is a scholarship recipient of the  School of the Toronto Dance Theater, and  has performed in productions with the Company.  She has been a member of several Dance Company's such as Sybarite Dance Company Ballet Creole,Tropicallissimo and Destins Croises Dance Company, she has also appeared in several music videos ,toured with Canadian Musical recording artists and performed on Canadian television programs such as The Governor General Awards Gala, Le Point J, "The Just for Laugh Galas, LotoQuebec celebration  and in many of Montreal's biggest  festivals and events.
In 2006 Andrea moved to NYC in order to pursue her dance career, while there she worked with acclaimed choreographers, performed in a variety of stage shows and  choreographed and performed for several musical recording artists.  
Andrea teaches Zumba and Cardio Dance which is an fun and eclectic mix of high energy dance steps that include different styles such as, Salsa, hip hop  African dance and jazz. These classes  give participants the opportunity to learn how to coordinate their movements to music while increasing their cardiovascular strength. It's the perfect class for those who love to dance and want to keep in shape at the same time. 
Contact Santé Active
1-888-923-2448