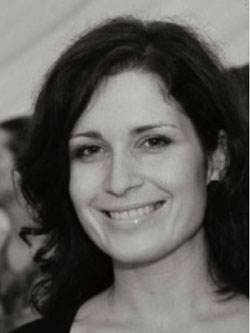 For a chiropractor in Toronto at your home or workplace 
Our chiropractor Dr. Jennifer Viveiros was born in Toronto, Ontario, Canada and moved to Australia in 2007 where she has practiced in regional areas of South Australia and Far North Queensland.  Her original background is largely in Exercise Physiology and Rehabilitation, having majored in Kinesiology (human movement) and minored in biochemistry at McMaster University.  Jennifer is an experienced personal trainer and fitness instructor, Zumba instructor and Yoga Teacher. 
The positive effects of Chiropractic treatment during her athletic career at school motivated Jennifer to complete her training at the Canadian Memorial Chiropractic College.
Jennifer has trained in a variety of Chiropractic techniques such as Diversified (manual), Activator (instrument based), Active Release Technique (soft tissue based), Trigenics (neurological soft tissue technique), NET (Neuro Emotional Technique) and Sacro-Occipital technique (SOT) a low force neurologically based
 technique that using blocks under the pelvis and cranial therapy.  In addition Jennifer is trained in Musculoskeletal Dry needling (medical acupuncture)
Jennifer's clinical experience with diverse populations has been inspiring and has led to a keen interest in paediatrics.   She has a passion for Chiropractic and believes the mechanical, emotional, and neurological effects are of benefit to patients of all conditions and ages. 
Contact Santé Active