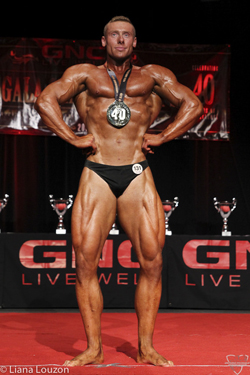 For a personal trainer in Brampton and Toronto
I became a trainer because I enjoy helping others archive there goals. In my 15 years of gym experience I learned the best methods that get quickest results and I want to share my knowledge and experience with my clients. It is very important to me that my clients are consistently progressing and are reaching results that they are looking for. 
I have been very passionate about fitness since a very young age. I joined a gym at the age of 16 and since then fitness became my life style. Knowledge and consistent hard work is the key to success and that is the strategy that I use for myself and my clients.
CPR and Canfit Pro certified.
1st Place Ontario's Natural 2013 Bodybuilding Heavyweight Champion
1 st Place Ontario's Natural 2014 Bodybuilding Heavyweight Champion
1st Place Toronto Gala OPA 2014 Bodybuilding Superheavyweight Champion
Contact Santé Active
1-888-923-2448