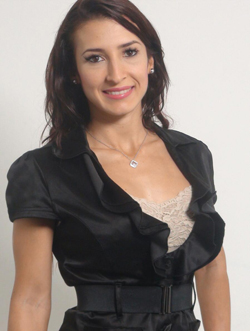 For a personal trainer at your workplace or at your home in Montreal
Andrea started in the world of sports when she was 16 years old, especially in Lifting weights at the gym. A lover of physical activity, passionate about bodybuilding competitions and also competitive athlete of bikini fitness.
She is distinguished by her healthy lifestyle. Over time she has accumulated knowledge and experiences. Andrea has become personal trainer certified, coach  specialist  in bikini fitness competitions and also instructor of group and fitness classes. With more than 10 years in the field and all this experiences leads her to position herself as a qualified professional.
Contact Santé Active
1-888-923-2448