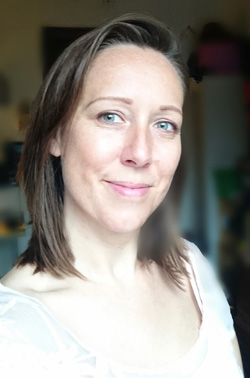 Corporate massage or home massage in Toronto
My path to becoming a massage therapist has not been linear but has been a positive work in progress. After spending the entirety of my work life in the Hospitality industry it started to become clear that it was the job I wanted to hold forever, despite it having afforded me valuable experience and the opportunity to travel throughout not only Canada but the world.
In 2008, I received my certification as a Hatha Yoga Instructor and was bolstered by the positive impact I could have on others' lives. Ready to take the next step, I was certified in Thai Yoga Massage in 2012.  I then graduated from the massage therapy course at Trillium College was licensed by the CMTO in 2013. Since then I have been working steadily in both Spa and Clinical environments honing my skills and have been grateful every day that I get to do what I love. 
If you are looking for a massage therapist in Toronto
Contact Santé Active 1-888-923-2448