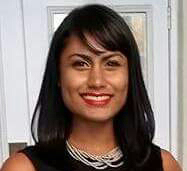 Are you looking for a mobile chiropractor in Toronto?
Dr. Carol is a mobile chiropractor in Toronto.  She has a passion for health and fitness was sparked during her Undergraduate training at McMaster University as she pursued a degree in Honours Kinesiology. During this time, she engaged in competitive Windmill- Pitch (underhand pitch) baseball for 3 years, which allowed Dr. Carol to better understand the mechanisms and forces that affect athletes in throwing based sports and the injuries sustained in the process.
As a multifaceted individual, Dr. Carol has trained extensively in competitive Latin Dance for the past 7 years. She has performed and trained in the Canada, United States and over seas in a multitude of competitive Latin Dance events. Having been exposed to a wide variety of musculoskeletal injuries through dance and sport, Dr. Carol understands the importance of Pre- and Post season training and conditioning. This sparked an interest in learning how to adopt a preventative method on minimizing injury and maximizing health and function. 
Dr. Carol's Post- Graduate training in  Doctor of Chiropractic Medicine has allowed her to specialize in Restoring Functional Range of Motion, improving movement patterns and increasing pain-free movement in individuals with Acute, Arthritic and Chronic pain conditions. She enjoys working with patients to address Postural imbalances, to improve Joint Mobility in people with degenerative joint changes and works on optimizing health through Active Rehabilitation and Strength training education in the athletic and non-athletic populations. Dr. Carol uses a combination of Restorative adjustment techniques and active Strength Training skills to help her clients get back on their feet and teaches them how to maintain their progress. 
She continues to enjoy training and conditioning dancers for the Araguacu Latin Dance Company and also volunteers part-time to provide on-site field care for competitive National Football Conference players on the GTA All Stars team. 
My Alternative Therapeutic tools include:
Muscle release therapy
Instrument assisted soft tissue technique
Functional postural re-training
Restorative mobility techniques
Kinesiotaping,
Diversified Manipulation Technique and additional experience with Motor Vehicle Accident Claims
If you are looking for a mobile chiropractor in Toronto
Contact Santé Active 1-888-923-2448