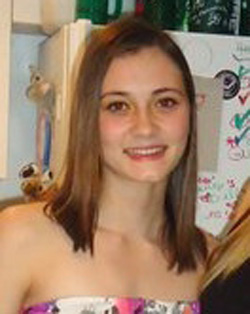 Are you looking for a kinesiologist & personal trainer in Ottawa?
If you are looking for a kinesiologist and personal trainer in Ottawa contact us we have a team in your region. Let us introduce you to Olivia one of our kinesiologists and personal trainers.
I acquired a Kinesiology degree from Western University with a special interest in athletic injuries. Along with school, I played on the varsity hockey team as a goalie for 4 years.
I am interested in helping people live healthier lives through personal training, nutrition, and other lifestyle factors. I also enjoy training elite athletes and designing sport-specific programs to enhance their performance. 
For a kinesiologist and personal trainer in Ottawa
Contact Santé Active 1-888-923-2448