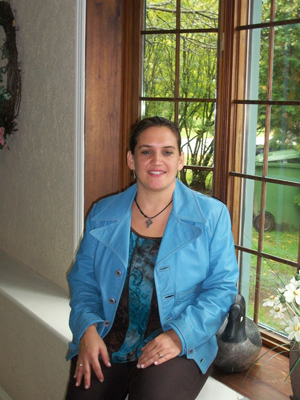 Most of my life, sports played a huge part to keep me balanced, as health is the most important tool to achieve any goals.  I studied recreation and work in CHLSD into multidisciplinary team, where I learned the benefit of therapeutic leisure to help elderly or any person suffering from accident or illness to overcome challenge of reeducation.  
I have cared for people all of my life, work as a caregiver, a nursing aid and finally my passion as a vocational rehab therapist...  All people that I have met, all want the same thing…  get better, and stay active the longest possible in daily activity living.  As years went by, I adapted myself to give care to elderly, from basis care to semi specialized care like peritoneal dialysis.  Because in my life, I had to deal with the illness of my partner waiting on transplant list, I understand and can relate easily to my client's needs and challenges. 
My motto is simple... it's all we can do, to make you feel better to continue to do what you love to do.  I take care of people by holistic approach, because this way we can address issues on the bio-psycho-social levels it's Bio for body, psycho for the mental status and social, for the environment.  In the past few years, I have seen the rise of cognitive care and sensorial care as an active way to help people have recognition and slow down the process of cognitive impairment.  I have experience with Alzheimer and dementia patients, I studied gerontology.  Aging is a natural process doesn't let it define you. You can stay young and active in your heart and mind.   Just as brain is an active muscle if you do stimulate it constantly.  
For the Service of a Caregiver or Nursing Aide in Montreal and West Island
Contactez 1-888-923-2448