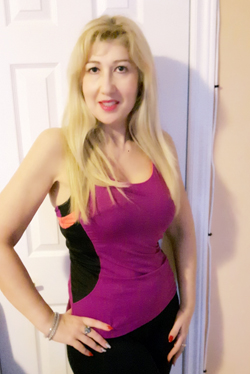 For a personal trainer at home or your workplace in Toronto
I am a personal trainer with over 17 years of experience in the fitness industry.  My passion is health and fitness and I strongly believe in the necessity for an active lifestyle, encompassing a balance for all the compulsory components of fitness.  Over the years, it has given me great satisfaction to pass along my existing knowledge and enthusiasm with the highest standard of service, safety and professionalism to those wanting to adopt a lifestyle of physical and mental well-being. 
I have trained people with different medical conditions like diabetes, chronic fatigue syndrome, hypertension, oncology, etc. and helped them to get on the road of healthier lifestyle.
I specialize in working with teenagers and seniors.  I also specialize in training with pre-natal and post-natal clients providing them with a unique program to get rid of their "mummy tummy" that is diastasis recti.
If you want results, motivation, communication and healthier lifestyle, please contact me!
Contact Santé Active
1-888-923-2448