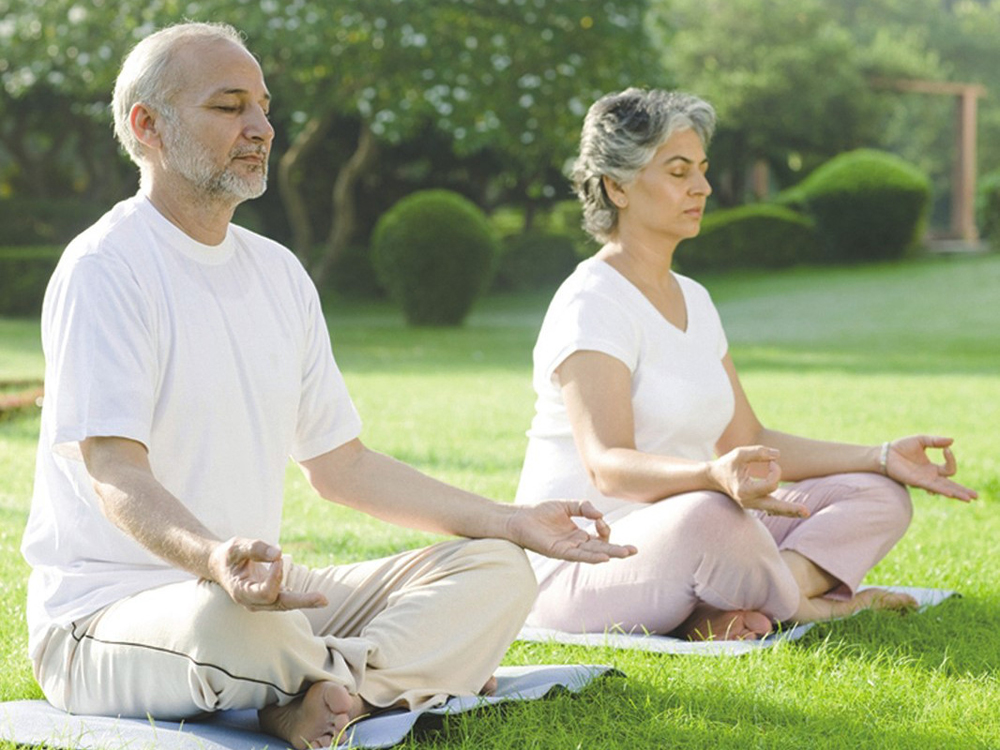 Elevate Your Well-Being with Senior Yoga Classes in Toronto, Montreal, Ottawa, and Calgary
Discover the Joys of Senior Yoga and Retirement Home Wellness
Are you or your loved ones seeking a rejuvenating and tailored wellness solution? Look no further! Our expert-led senior yoga classes are now available in Toronto, Montreal, Ottawa, and Calgary. At [Your Yoga Studio's Name], we specialize in crafting gentle and invigorating yoga experiences for seniors, both in the comfort of retirement homes and private residences.
Why Choose Our Senior Yoga Classes?
Designed with Care: Our yoga classes for seniors are thoughtfully curated to cater to varying physical abilities, ensuring a safe and enjoyable experience. Modified poses and chair-based practices are employed to prioritize your well-being.
Holistic Relief: Experience a natural escape from chronic pain through our meticulously designed yoga routines. By alleviating tension and imparting relaxation techniques, our classes foster physical and mental harmony.
Empowerment Through Practice: Engaging in regular yoga sessions cultivates a heightened sense of physical and psychological well-being. Elevate mood, alleviate anxiety, and embrace improved sleep quality, all while enhancing functional mobility and walking prowess.
Unlock the Health Benefits of Senior Yoga:
Boosted Vitality: Replenish your energy levels and invigorate your daily life.
Balanced Wellness: Witness reduced blood pressure and diminished stress and anxiety.
Immune Fortification: Elevate your immune system's resilience through consistent practice.
Flexibility and Mobility: Reclaim your body's flexibility and expand your range of motion.
Mindful Focus: Enhance concentration and mental clarity through dedicated practice.
Endurance and Strength: Cultivate muscle tone, strength, and overall stamina.
Fuller Breathing: Enhance breathing capacity for improved oxygenation and vitality.
Elevated Posture: Stand tall with enhanced posture for increased confidence and comfort.
Tailored Yoga Classes at Your Convenience:
Our senior yoga classes are designed to accommodate your schedule and preferences. Whether it's within the welcoming ambiance of a retirement home or the familiarity of your own residence, we bring the transformative benefits of yoga to you.
Experience the Ageless Gift of Yoga:
Join us on a journey of well-being that transcends age. Embrace senior yoga and witness the positive impact on your vitality and life quality.
Contact us today and embark on a path of holistic wellness through senior yoga. Let's make every breath count.
Contact Santé Active 1-888-923-2448

Yoga for seniors and retirement homes in Toronto, Calgary, Ottawa and Montreal