Qi Gong and Tai-Chi for seniors - Exercise for the body and mind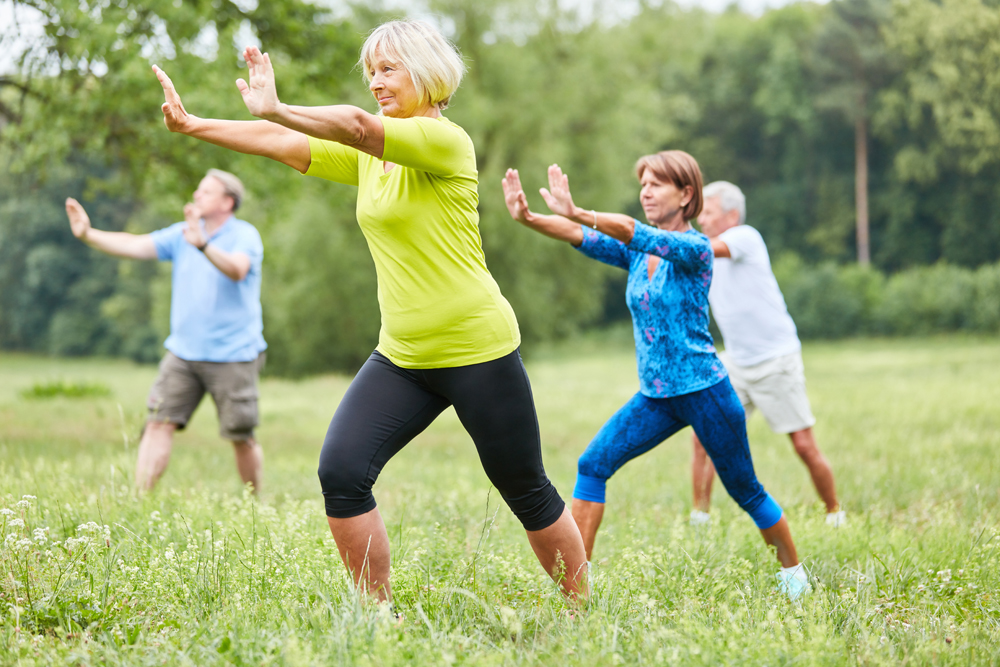 Tai Chi and Qi Gong for Seniors in Toronto, Montreal and Ottawa
Our team of Tai Chi and Qi Gong teachers is available to teach seniors in Toronto, Montreal, Laval, Longueuil, and Ottawa. We can teach in retirement homes or other organizations with our mobile instructors.
The physical and mental health benefits of Tai Chi and Qi Gong have made them increasingly popular in the West. These two disciplines provide suitable exercise options for the elderly and seniors. Qi Gong and Tai Chi improve flexibility, coordination, balance, and relaxation among the elderly.
Practitioners perform slow, circular, and continuous movements in a precise order. A mastery of breathing is required to practice Tai-Chi or Qi gong, while the movements performed standing are conducive to meditation. The program is always adapted to the abilities of the participants.
Tai-Chi and Qigong have many benefits:
In addition to relaxing the muscles, they help to reduce stress.
Maintaining and improving joint health
Smooth movements relieve tension Resistance to muscle fatigue can be improved
Maintain a healthy blood pressure
Improve sleep and combat stress
Qi Gong and Tai Chi for seniors in residences for seniors in Toronto, Montreal, Laval, Longueuil and Ottawa

Contact Santé Active 1-888-923-2448