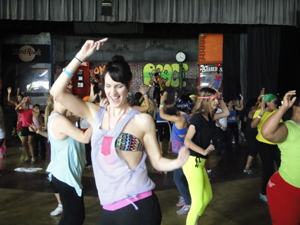 For a Zumba Class at your Workplace or for a Private Class with your Friends 
I have been taking aerobics classes for over 10 years and I have also been taking Zumba classes for the past 4 years. Any time I hear music, it goes straight to my soul and my body takes over and I can't help but dance! And the only thing better than dancing, is dancing with other people who enjoy music just as much as you do, which is why I decided to become a certified Zumba instructor.
I have been very fortunate to have had many excellent Zumba teachers over the years, so I know exactly what it takes to give a fun and energetic class. Zumba is a big party and it's a great place to let go, forget about your worries and have fun – all while burning tons of calories! What more could you ask for?
Contact Santé Active
1-888-923-2448