Corporate wellness solutions available in Toronto, Ottawa, Calgary or Montreal
At Santé Active, we provide top-notch workplace wellness programs in Toronto, Mississauga, Brampton, and Markham. Our tailored corporate wellness solutions are designed to improve the overall health and productivity of your employees. With our expertise and commitment, we aim to create a positive work environment that fosters well-being. Explore our comprehensive range of wellness programs and take the first step towards a healthier, happier workforce.
1. Corporate Wellness Programs in Toronto, Mississauga, Brampton, and Markham Our corporate wellness programs in Toronto, Mississauga, Brampton, and Markham are specifically designed to meet the unique needs of businesses in these areas. We understand that employee well-being directly affects productivity, which is why we offer customized programs that target various aspects of health. From stress management and nutrition workshops to fitness challenges and team-building activities, our programs promote a holistic approach to wellness.
2. Benefits of Workplace Wellness Programs Implementing a workplace wellness program can have numerous benefits for your organization. Our programs are designed to reduce absenteeism, increase employee engagement, boost morale, and enhance overall productivity. By investing in your employees' well-being, you create a positive work environment that attracts and retains top talent. Our comprehensive wellness solutions can contribute to improved job satisfaction and a healthier work-life balance.
3. Tailored Wellness Solutions for Your Business At Santé Active, we understand that every organization has unique requirements. That's why we offer tailored wellness solutions to align with your specific goals and corporate culture. Whether you're a small business or a large corporation, we have the expertise and resources to create customized programs that fit your needs. Our team of experienced professionals will work closely with you to develop a program that addresses the specific health concerns of your employees.
4. Why Choose Santé Active? When it comes to workplace wellness programs in Toronto, Mississauga, Brampton, and Markham, Santé Active is the trusted choice. We have a proven track record of delivering successful wellness initiatives for businesses across various industries. Our team of certified professionals is dedicated to providing exceptional service and measurable results. By partnering with us, you can take a proactive approach to employee health and well-being, leading to a more motivated and productive workforce.
Are you considering an employee wellness program?  We can help!
Contact Us: Ready to transform your workplace with our corporate wellness programs in Toronto, Mississauga, Brampton, and Markham? Contact Santé Active today to learn more about our services and how we can support your organization's well-being goals. Let's create a healthier, happier work environment together.
Canadian research has demonstrated that companies that promote health and wellness in their employees get a higher return on their investment.
There are a number of ways in which our employee wellness programs can benefit your organization:
Reduced health care costs;
Reduction in employee turnover;
A reduction in absenteeism;
Reduction of medical expense claims;
Increased productivity;
Enhancing the morale of employees.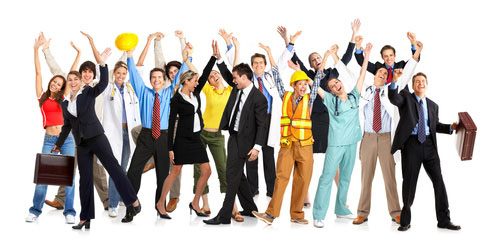 Success stories of Canadian companies who have offered a workplace wellness program and their returns on their investment.         
In Toronto, Canada Life Insurance had a return of $ 6.85 for every dollar invested (reduced turnover, increased productivity, and a decrease in medical claims). On their wellness programs, the company had a return of $ 1.95 to $ 3.75 per employee per dollar invested.  During the first six months of the fitness program, the Toronto municipal employees who participated in the program missed 3.35 fewer days than those who did not participate in the wellness program.
BC Hydro employees in British Columbia who joined a fitness program sponsored by their employer had a turnover rate of 3.5% compared to an average rate of 10.3% for the same company.
Vancouver Shipyards has installed a gym and a steam room on-site; they have access to a personal trainer, a physiotherapist, and a rehabilitation specialist. Between 1998 and 2001, complaints to the Commission on occupational accidents fell by 70% in the Vancouver Shipyards.
References:  Public Health Agency of Canada 
Regardless of your company's size, our wellness solutions can help your employees be more productive and more competitive. We provide employee wellness services in the surrounding areas of Toronto, Montreal, Calgary, and Ottawa.
 

Workplace wellness solutions Toronto, Montreal, Ottawa, Calgary

Contact Santé Active 1-888-923-2448