Corporate Yoga and Meditation Ottawa - Shandice Yoga Instructor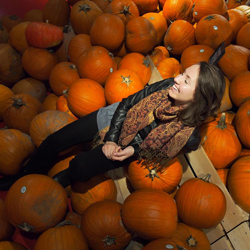 Are you looking for corporate yoga or meditation in Ottawa?
If you are looking for a yoga instructor in Ottawa to teach yoga or meditation classes at your workplace contact us.  We have a team of yoga instructors in your area.  Let Santé Active introduce you to Shandice.
I obtained my HYTT certification at Rama Lotus Yoga center in Ottawa, Ontario. For over a decade I've had the wonderful opportunity to teach Yoga and the abundant benefits one can achieve by keeping an open mind. My area of study includes yoga technique, methodology, anatomy and physiology, philosophy, ethics, and history.
I am a firm believer that personal best results are felt by incorporating a yogic practice into your daily routine. I've also had the opportunity to work and volunteer at various studios and community centers around the city, and enjoy being actively involved in the holistic/ health and wellness community. I look forward to learning and sharing new wholesome aspects in the field of social, mental, spiritual and physical well-being.
Find a yoga
instructor for
corporate yoga or meditation in Ottawa
Contact Santé Active 1-888-923-2448