Fitness Coach Toronto - Valérie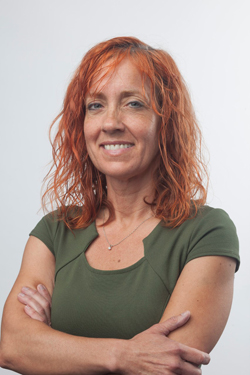 Are you looking for a Fitness Coach in Toronto?
If you are looking for a fitness coach in the Toronto area for fitness at work or at home let us introduce you to Valérie one of our coaches in the Toronto region
 
Fitness Coach equipped with the motivational skills and technical training necessary to engage clients and achieve results supported with a 27-year fitness industry career. Skilled in helping clients realize they hold the key to their own success. Promotes activities and coping skills transforming unhealthy habits while fueling healthy minds and bodies.
Compassionate support for a plethora of medical | health issues including but not limited to weight management and self-esteem. Encourages clients to love themselves by implementing healthy eating and workout plans.  
Fitness coach at your workplace or at your home in Toronto

Skills 
• Fitness education • Relationship management • Wellness coaching • Former gymnast
• Training and development • Understanding of human anatomy • Excellent sales skills
• Personable and friendly • Nutrition supplement familiarity • Sports injuries training 
• Wellness coach • Weight training expertise • Agility drills expert • Weight management expert
• Client-focused • Rowing coach • Team building • Fitness programming specialist
• Fitness equipment expertise • Fitness equipment operation • Fitness assessments 
For fitness at work or at home in Toronto

Contact Santé Active 1-888-923-2448