Mobile Personal Trainer and Osteopath in Toronto – Wai-Ip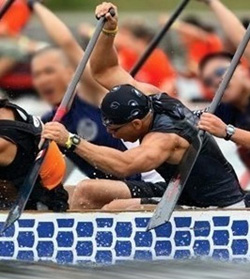 We offer in-home personal training services in Toronto (GTA)
We have a team of mobile personal trainers and Osteopaths in Toronto.  Save time If you are searching for in-home personal training or osteopathy services in Toronto. Let us introduce you Wai-Ip. one of our team members in your area.
He is a Licensed Manual Osteopath and a NASM-Certified Personal Trainer (with specialties in Corrective Exercise and Fitness Nutrition), and he has been working in the fitness and healthcare industries for over a decade. Wai-Ip also holds a Master's Degree in Athletic.
In addition, Wai-Ip has undergone extensive training in different modalities, including Sports Massage, Qigong Massage, Clinical Shiatsu, Myofascial Release, Muscle Energy Technique, Active Release Technique, and Polarity Therapy.
Due to his diverse skill set, Wai-Ip is able to offer his clients an extra dimension to their exercise programming and well-being needs, and perform integrated, safe, and gentle techniques that focus on total body health. His therapy is a unique, holistic approach to wellness that not only treats the problem areas but also balances all the systems of the whole body, bolstering overall good health and well-being.
Wai-Ip's clients range from seniors to high-performance athletes, and he can treat most musculoskeletal complaints. Apart from helping people overcome their injury and pain with manual therapy and exercise, Wai-Ip is passionate about dragon boat racing at the elite level. He is also an avid marathon runner, and a champion indoor rower (2008 Canadian Indoor Rowing Championships Gold Medalist).
As a member in good standing of the Society of Osteopaths of Canada, the College of Osteopathic Manual Practitioners of Ontario, and the International Osteopathic Association, Wai-Ip's services are covered by most extended health plans.
Enhancing the Quality and Enjoyment of People's Lives through Fitness and Health.
For in-home personal training or osteopathy services in Toronto
Contact Santé Active1-888-923-2448