Personal Trainer Ottawa-Gatineau - Anthony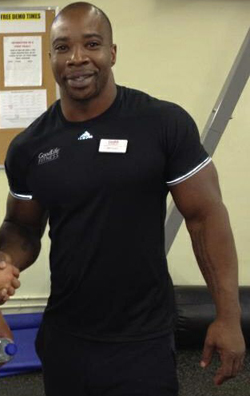 In-home personal trainer in Ottawa & Gatineau
Are you looking for an in-home personal trainer in Ottawa or Gatineau? Let us introduce you Anthony one of our personal trainer in your area.
Anthony develops personalized health and fitness plans for clients. Creates fitness programs for weight loss, muscular gain, and rehabilitation. Selects the correct set of exercises for a client to achieve maximum results by demonstrating proper form and movement.
I have experience with clients targeting weight loss and strength and conditioning, as well as special needs clients (e.g. people with disabilities, disadvantaged youth etc.). Conducts fitness and exercise classes as well as boot camps. Designs and advice on dietary programs. Provides advice on nutrition as well as encourages clients, gives feedback and keeps track of development. Provides guidance to clients to help them achieve their fitness goals. Measures and assesses blood pressure, heart recovery rate, and body fat ratio during the initial assessment. 
Canfit Pro Certified 
TRX group coach
Functional Training Certification 
MMA Strength and Conditioning Certification 
Kettlebell Certification 
Dynamic Core and Posture Certification  
Looking for an in-home personal trainer in Ottawa or Gatineau?
Contact Santé Active 1-888-923-2448