Personal Trainer/Kinesiologist Gatineau and Cantley - Richard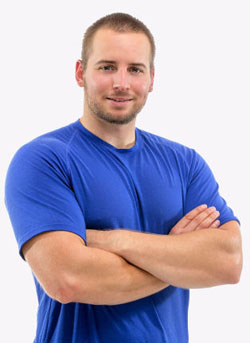 Find the right in-home personal trainer in Gatineau and Cantley
Would you like to find the best in-home personal trainer or kinesiologist for your needs in Gatineau or Ottawa? Let us introduce you to Richard our fitness trainer available to train you in Gatineau or Cantley. 
Richard has a BSc in Exercise Science from Concordia University and he is a kinesiologist. He holds certifications as strength and conditioning coach, Biomechanics, Corrective conditioning specializations and much more. 
He offers:               
In-home personal training (minimal equipment required)
Personal training in a studio located in Cantley
Nutrition coaching
Some insurance companies may accept our receipt
"I started out training many years ago not really knowing much about Strength and Conditioning.  I started out as a curious amateur and have since received formal and informal qualifications. 
I became a YMCA-certified individual conditioning instructor in 2004 and a certified corrective Conditioning specialist shortly after.  Pursuing in the field, I completed my bachelor's in exercise science in 2010.
Today, I have over 13 years of experience working with a diverse clientele from therapeutic re-conditioning clients to athletes of various sports.  I've worked with; I've worked with groups large and small as well as sports teams.  I continue to educate myself thru books workshop and talking with experts to better myself as a Strength and Conditioning coach and to better my own technique as a fitness enthusiast. 
I've also recently begun teaching the tricks of the trade to the next generation of fitness professionals.  I've also developed my own techniques that I've also been teaching, combining techniques from anatomy, manual therapy and osteopathy to give an unprecedented improvement in movement quality." 
Education and Certificates:
Concordia University B.Sc. in Exercise Science
Precision Nutrition Certified Nutrition Coach
YMCA-certified individual conditioning instructor
YMCA certified corrective conditioning specialist
YMCA Biomechanics specialization certification
YMHA Spinning Certification 
If you are looking for an in-home personal trainer in Cantley, Ottawa or Gatineau
Contact Santé Active 1-888-923-2448