Personal Trainer in Guelph - Alisha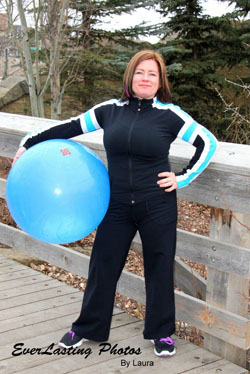 Save time and find your in-home personal trainer in Guelph
If you are looking for an in-home personal trainer in Guelph we can help you to save time. We have a team of fitness trainers in the GTA.  Let Santé Active introduce you to Alisha one of our trainers in your area.
Alisha is knowledgeable, passionate and fun personal trainer and coach – focusing on the client and the best route to success for each individual. Workouts are based on functional training, infused with influences from martial arts, boxing, and yoga; using a holistic approach to help and heal.
She has been an avid sport and exercise participant for most of her life. A debilitating accident in 2005 put everything on hold. Clawing back from the accident and dealing with several related ailments has made her more passionate than ever to motivate others to reach their goals in a healthy, fun and realistic manner.
She is a Can-Fit-Pro Personal Trainer,  a TRX Certified Trainer, with additional training in Functional Programming, Postural and Fitness Analysis and Natural Nutrition. Alisha is CPR Certified.
Save time and let us help you find your personal trainer in Guelph
Contact Santé Active 1-888-923-2448