Personal Trainer Ottawa - Dayna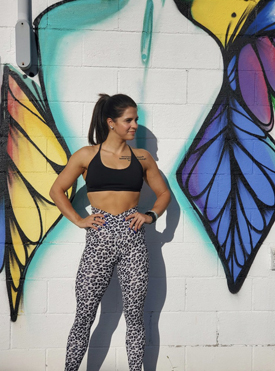 Are you looking for a personal trainer in Ottawa?
In Ottawa, we have a team of personal trainers. You can work out at home, nearby parks, or a gym in your condo.  Using our service, you can find a fitness trainer in Ottawa, saving you time.  We are pleased to introduce Dayna, a Santé Active personal trainer in Ottawa.
Dayna is a Canfitpro certified personal trainer that is driven by helping people throughout their fitness journey. She has experienced many different paths with her own training from Canada Games and university athlete to bikini competitor. 
Having had many ups and downs with her own fitness in the past, she has a great appreciation and understanding of clients at various fitness levels. Her training style is very communicative, demonstrative, and hands-on. 
If you need a personal trainer in Ottawa

Contact Santé Active 1-888-923-2448