Personal Trainer for Seniors Toronto - Beverly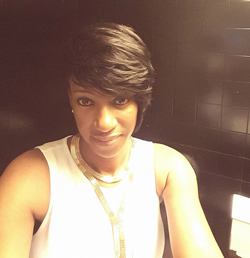 If you are looking for a personal trainer for seniors in Toronto
I attended the triOS college in Scarborough where I did my diploma (s) in Physiotherapy and Occupational Therapy Assistant. After graduating in March 2014 I started working as a Personal Trainer for seniors, this entails counselling and some Administrative aspect as well. Occasionally, I have acted as a relief PTA for Achieva Health. I travel to various sites and locations teaching strengthening exercises and stretches to seniors. This was very natural to me as I was always in the gym most of my life as far as I can remember. I am also very careful with my food intake and be sure to eat a balanced meal daily in addition to taking my supplement and regular exercise.
I have worked in clinics and long term retirement homes. I enjoy working with seniors as they sometimes remind me of my parents who are both deceased. And this was what motivated me to the medical field in the first place. My mom had arthritis and a frozen knee joint after a while as she refused to move her limbs. My dad was Demented and both I and my elder sister decided to give him Home care instead of a Retirement home. This we did for many years until his death.
Presently I am a Personal Support Worker at Sunrise Retirement Thornhill and a personal trainer for seniors in the Toronto area.
My lifetime ambition is to one day have my own business.
Personal trainer for Seniors in Toronto
Contact Santé Active 1-888-923-2448