Personal Trainer Toronto - Nick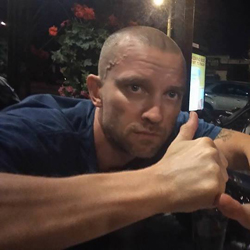 Are you looking for a personal trainer in Toronto?  
If you are looking for a personal trainer in Toronto we can help you to save time to find your fitness coach.  We have a team of trainers and they offer in-home training and corporate training sessions.  Let us introduce you to Nick our personal trainer in Toronto.  
Ever since the age of 10, Nick has been actively participating in sports and has always had a keen passion for fitness development and nutrition. Growing up in Montreal, Nick started off by playing high-level hockey where he captained and led his team towards a championship season and walked away with the MVP and Sportsmanship awards. 
While growing up he also played soccer, baseball and football for his school teams. Knowing the importance of conditioning, he "lived" fitness with the aim of trying to improve his strength and cardiovascular levels. At the same time, he wanted to gain knowledge and experience with a wide range of techniques such as circuit and resistance training.
Nick is also very active in martial arts, starting with karate and then moving into Muay Thai Kickboxing where he has been training vigorously for the last 18 years with a focus on improving clients' health and fitness and providing nutritional advice. Nick is a certified personal trainer, studied fitness at George Brown College and is moving towards obtaining a degree in kinesiology.
For a personal trainer in Toronto 
Contact Santé Active 1-888-923-2448