Personal Trainer and Kinesiologist in Scarborough and Oshawa - Andrea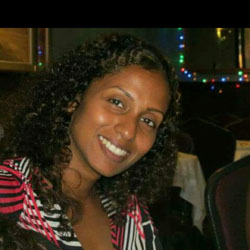 In-home personal trainer in Scarborough or Oshawa
Are you looking for a personal trainer or kinesiologist in Scarborough, Oshawa, and Whitby? We have a team of fitness coaches near you.  Let us introduce you to our in-home personal trainer and kinesiologist Andrea.
Andrea has over 15 years in the Fitness Industry she had many opportunities to help make differences in the lives of others through Personal Training, Group Exercise Classes (postnatal, seniors low impact classes, Zumba, stability ball, kettlebell and free weights) as well as, Team Training.  She has also had the opportunity to work in the rehab industry, alongside Chiropractors, Occupational Therapists, Physiotherapists, Massage Therapists, and  Neuropsychologists as a Kinesiologist. 
As a mother of three children under 12 years of age, she understands that life can get busy, however, she truly believes that in order to get through the busyness of life we need to have the overall physical energy to do so.  Keeping our bodies fit through exercise and daily physical activity has not only proven to increase our physical energy levels but also to increase our mental abilities to perform better academically.  She has a never-ending passion to inspire and motivate people to reach their fitness goals and live a healthier lifestyle; she is confident that she can help you achieve yours!    
Education/Certificates: 
B.A HONS Degree in Kinesiology and Health Science
CANFITPRO Certified Personal Trainer with experience in rehabilitation
CPR/FIRST AID/AED Certified
Are you looking for a personal trainer & Kinesiologist in Scarborough and Oshawa
Contact Santé Active 1-888-923-2448