Kinesiologist and Personal Trainer Montreal - Nina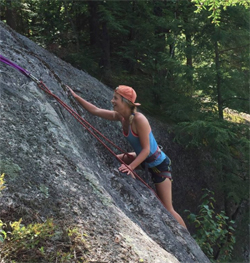 Are you looking for a kinesiologist and personal trainer in Montreal?
Let us introduce you to Nina our kinesiologist and personal trainer in Montreal.  She is a kinesiologist with many years of experience with group training as well as private training, with people of all ages and all levels. Each person needs a training adapted not only to their abilities but also to their personality. Whether it is a more serious training, or through games, at home, outside or at a workplace. Her goal is not only to help you reach your goal but also to help you maintain an active lifestyle.
She is also a student in osteopathy, which allows her to give you a safe training program, because of my knowledge of the biomechanics of the body.
Having graduated from McGill, I am bilingual in French and in English.
For a kinesiologist or personal trainer in Montreal 
Contact Santé Active 1-888-923-2448