Personal Trainer and Kinesiologist Calgary - Paul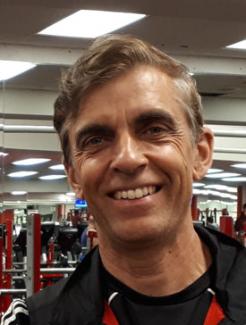 Personal trainer near you in Calgary
If you are looking for a personal trainer in Calgary contact us. Our team of personal fitness trainers can train you at your home or at your workplace. Let Santé Active introduce you to Paul one of our trainers and kinesiologists in Calgary.
Are you looking to lose weight, build muscle or develop your overall fitness? Do you need nutritional guidance and support? Do you need help creating a regular exercise program? I can help you achieve these goals. I bring to you more than 15 years of experience in the fitness field working with a wide variety of clientele of diverse backgrounds. I also bring to you an in-depth knowledge of exercise science based on my university training and various certifications. As well, I offer you up-to-date techniques and insights from leaders in the industry. These are things that I have learned while mentoring under and learning from high-level personal trainers, bodybuilders and strength and conditioning coaches over the years.
Furthermore, I have many years of experience coaching tennis and helping many adults and junior players make progress in their game. Tennis coaching has broadened greatly the scope of my personal training and ability to coach, help and support my clients to achieve success in their fitness endeavour. Together, all these things bring to you a professional service designed to help you reach any health and fitness goal you may have. I look forward to working with you
Education
Bachelor's degree in Kinesiology
Diploma in Personal Training
Diploma in Mindfulness
Certifications & Specialisations
CSCS - Strength and Conditioning Specialist with NSCA
PN – Precision Nutrition Level 1
TPA - Tennis Canada Coach Club Pro 1
ALTIS - Track and field sprint coach
'Bring out the strength that is there within you.
I look forward to working with you!
In-home personal training in Calgary

Contact Santé Active 1-888-923-2448