Fitness Instructor and Pilates Instructor in Toronto - Gabriela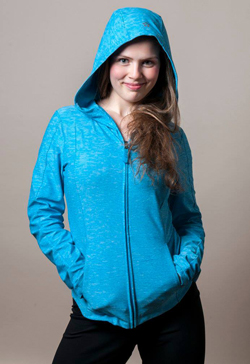 Corporate or private Pilates  and fitness classes in Toronto
We offer corporate and private Pilates and group fitness classes in Toronto.  Save time we have a team of Pilates and fitness instructors near you.  Let us introduce you, Gabriela, one of our team member.
Gabriela is a certified fitness instructor and Pilates instructor in Toronto.  She has been helping others through Pilates, stretching and dance for many years.
She began teaching Pilates at the young age of 19 and it has helped her and her clients gain strength, flexibility, and balance, which improved their sense of well-being and health. Gabriela also has more than 10 years of dance experience, which widely contributed to her fitness classes. She believes that moving the body is the best way to clear the mind and connect with yourself.
Gabriela has experience teaching all ages and skill levels. Every class is tailored to each client, making sure they all enjoy and reach their goals.
For a corporate or private Pilates and fitness classes in Toronto 
Contact Santé Active 1-888-923-2448