Pilates Instructor Montreal - Kati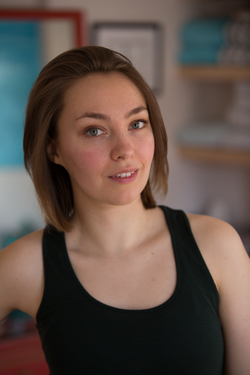 In-Home Pilates and Corporate Pilates in Montreal
Santé Active offers in-home Pilates and also corporate Pilates in Montreal.  If you are looking for a Pilates instructor in Montreal let us introduce you to Kati.
Kati started doing Pilates in her hometown of Edmonton as a young dance student. Practicing Pilates freed her from her chronic back and hip pain, and gave her the tools to strengthen and heal her own body from the inside. After finishing her BFA in Contemporary Dance at Concordia University, she spent six months at dancing in Buenos Aires.
Upon returning to Montreal, she received her Comprehensive teaching certificate from BASI Pilates. She loves to share her passion for movement, strength and physical freedom through her teaching practice. She is particularly drawn to helping clients achieve what they previously thought impossible.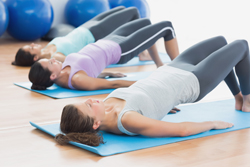 For In-home Pilates or Workplace Pilates in Montreal

Contact Santé Active 1-888-923-2448