Pilates Instructor Toronto - Sarah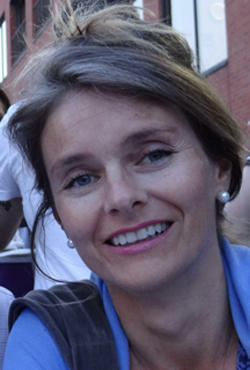 We offer corporate Pilates and Pilates for seniors in Toronto
With our team of Pilates instructors, we offer corporate Pilates, home private Pilates, and Pilates for seniors in Toronto.  Let Santé Active introduce you to Sarah one of our instructors in the Toronto area.
Sarah is an exceptional Pilates Instructor. Teaching Group and Private classes for 17 years, Sarah is experienced with many ages and abilities, with workouts that strengthen deep core muscles that support good posture, better balance, and optimal movement. Sarah works in physiotherapy clinics so is used to rehabilitative needs and is experienced identifying what exercises train what muscle groups to bring you the best results quickly. Able to instruct in an office or home environment, Sarah is equipped to bring you fun, inspirational workouts that always leave us invigorated.
Sarah has been active in fitness all her life. As a competitive amateur figure skater, she began training at an early age, developing skills and discipline from elite coaches, becoming the youngest gold medalist in Dance in Canada. Discovering Pilates resolved all her repetitive strain injuries and she became diversely certified by one of the most renowned education facilities in Canada and has been teaching Pilates for 17 years in fitness centers and studios, to large groups and private one on ones of all ages and abilities. She has a distinctively happy and inspirational teaching style. Sarah speaks
French and has lived in 9 Capitol cities.  
  Certifications:
STOTT PILATES Rehab Reformer: Pelvic, Lumbar, Scapular Stabilization, Toronto 2014
STOTT PILATES Advanced Matwork, Ottawa 2012
STOTT PILATES Injuries and Special Populations, Montreal 2011
PFILATES, Pelvic Floor Pilates, Advanced Instructor, Toronto 2013
CanFit Pro MindBody Specialist, Yin Yoga Instructor, Ottawa, 2011
Reiki Level I, II, Ottawa, 2011
National Coaching Certification Program, Level One, Halifax 2006
Red Cross Emergency First Aid, CPR, Ottawa 2014-2017
Fully Insured, Sport and Fitness Insurance, Toronto 2015-2016.
For a Pilates Instructor in Toronto for corporate or private classes
Contact Santé Active 1-888-923-2448