Pilates Instructor in Toronto - Shira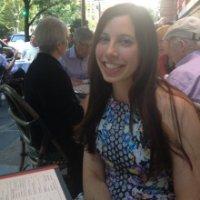 For corporate Pilates or Pilates to your home or for seniors in Toronto
If you are looking for corporate Pilates or private in-home Pilates in the Toronto area contact us!  We have a team of Pilates instructors near you. Let Santé Active introduce you to Shira one of our instructors.
Shira is a certified Mat Pilates instructor from Toronto, Ontario. She has over a decade of experience practicing Mat Pilates, Yoga and Yogilates. A lifelong competitive dancer and dance instructor, Shira was introduced to Pilates as a restorative, safe and effective method for building strength and stability throughout the body. She continued her dedicated Pilates practice along with a 15-year Yoga practice and eventually turned this passion for movement into her Pilates instructor certification and career.
She has taught Pilates and Yogilates in yoga studios surrounding the GTA and now instructs private and corporate Pilates lessons to clients of all ages and skill levels. She also has taught Pilates based boot-camp classes, acting as a coach and instructor to an all-ladies team in the Durham region. Shira's Pilates classes are engaging, challenging, and tailored to meet the levels and needs of each client or group. She brings her creativity, love for movement and music and passion for helping people to each Pilates client, class and session. 
If you are looking for corporate Pilates or home Pilates classes in Toronto
Contact Santé Active 1-888-923-2448