Pilates Instructor Montreal - Sarah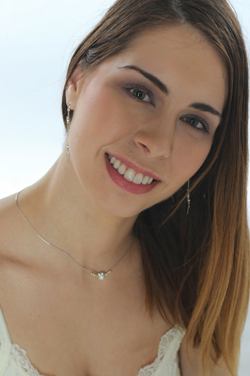 Are you looking for corporate Pilates or in-home private Pilates in Montréal?
If you are searching for an instructor for corporate Pilates or private classes in Montreal, we can help you! We have a team of instructors who can travel to the location and time of your choice. Let Santé Active introduce you to Sarah who is a member of our team of Pilates instructors in Montreal.
Since the age of 10, Sarah has immersed herself in the world of the arts and dance. She began her studied at National Ballet School of Canada. She further pursued her studies with the Aspirant program at the Royal Winnipeg Ballet; where she would later begin her professional ballet career. After Winnipeg, Sarah went on to dance in Copenhagen for four years at the Royal Danish Ballet.
Her years of training and dancing at the professional level helped her refine her bodily/kinesthetic skills. Her love of movement propelled her to pursue many distinct movement techniques such as Pilates, GYROTONIC®, ELDOA, and SomaTraining. To further complement her understanding of the human body, Sarah is currently studying human anatomy at l'Académie d'Ostéopathie du Québec in Montreal.
For corporate or private Pilates classes in Montreal
Contact Santé Active 1-888-923-2448